A Tampa Bay Web and Mobile App Development Company.
We specialize in app development and are here to realize your ideas into usable software.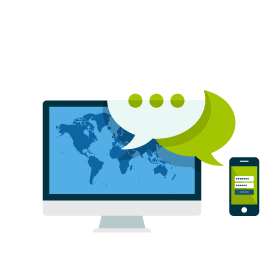 We are mobile app and web technology providers to enable businesses to achieve new heights. We put you first and build technology on it. Bridge Stacks, a software development firm in the field of information technology, digital marketing and to provide custom designed solutions. We offer you a wide spectrum of services and presenting value driven solutions. We addresses all your mobile Apps, Web Apps, digital marketing and graphic design needs with utmost competence and experienced teams.
Collaborative Teams
We focuses on solution delivery and keeping you first, for that very mush reason our team works in collaborative mode and enables you to achieve next step in business.
Technical Expertise
We have wide range of expertise from software consultancy to full solution delivery, our team is experienced in latest technologies, design tools and software programming languages, UI and UX trends.
Consultancy to Delivery
We are one stop shop to provide you everything you need to bring live your software.
After Sales Support
We own our products/services delivery to clients and we provide a full time support anytime our clients needs it. We have local presence with offshore 24/7 support team.
O U R V I S I O N
To deliver working Software, value for business.
Passionate About Our Clients